Kid-Friendly Seafood Recipes for Picky Eaters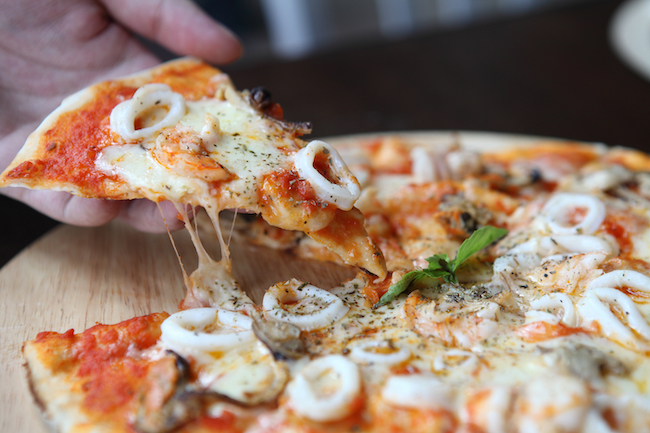 All parents want to give their children a balanced diet, so why not include some extra vitamins and protein by trying some kid-friendly seafood recipes? Fish and seafood are nutrient-rich protein sources that can offer a range of health benefits. For example, Mussels are high in Vitamin B12, squid provides a good source of Vitamin C, and most seafood is packed full of Omega 3 fatty acids, especially octopus. Vitamin-rich seafood is also low in saturated fats and so makes a great addition to children's diets. 
Research suggests that to benefit from these nutrients, children should eat small servings of a variety of fish and shellfish once or twice a week. Seafood is a great source of protein, which is especially beneficial for children thanks to its cell-repairing properties. 
Reports have shown that children in the US don't eat enough fish and seafood, especially in comparison to meat consumption. So why not consider switching out one of your usual chicken or beef dinners for some of these kid-friendly seafood recipes? 
Shrimp Pasta
Shrimp is a great starter seafood for little ones. Children have a higher concentration of taste buds, which can make them more sensitive to strong flavors. This is why children will often have an aversion to strong fishy flavors such as mackerel and sardines. 
Shrimp has a mild, sweet flavor that children are more likely to enjoy. Stir into their favorite pasta dish for a quick and easy midweek meal. 
Octopus Tacos
When trying to come up with kid-friendly seafood recipes, think about what they would normally have for dinner. For example, if they love tacos, just try switching their usual seafood for a different type instead of cooking up a whole new dish! This is an easier way to introduce more vitamin-rich seafood into a child's diet. 
Some children can be fussy about the texture of their food, so if they're not familiar with a lot of seafood, it's a good idea to start with a type with a familiar texture. For example, blanched octopus tentacles have a firm texture that will be more familiar than mollusks, such as mussels and clams. Octopus is great in tacos, adding color and flavor that will complement any salsa or spice mix you'd normally use. Try grilling your octopus just before serving it for a crunchy texture your little ones will love. 
Seafood Pizza
For a lot of children, if you ask what's their favorite food they'll say pizza — so one of the easiest kid-friendly seafood recipes is to incorporate seafood as a pizza topping. Shrimp makes a great seafood topping, as does calamari and frozen seafood is ideal for homemade pizzas because you can simply defrost overnight and then add to your pizza to oven cook or grill. 
As your children get more adventurous with seafood, you can try our mixes and medleys to give them a whole range of different seafood items in one dish! This can be a great way to experiment with the new and exciting textures and flavors so you know which ones to use in future kid-friendly seafood dishes. 
BBQ Calamari Rings
Calamari rings are a great introductory seafood because they make the perfect finger food — much like onion rings. Once you introduce your family to squid rings, you can increase their protein intake with a snack they'll also love! 
Squid rings are highly versatile. For squid with a light but flavorsome coating, try our peppered fried calamari, which has a black pepper kick. You can also make a thick batter if you prefer a chunkier, crispier outer layer on your squid rings. Serve alongside a BBQ sauce for a moreish snack your kids won't even realize is seafood! 
Find more tasty seafood recipes on our website. To shop these nutritious seafood products and many others, head to our online shop to buy seafood online.