Why Restaurants Should Buy Sustainable Seafood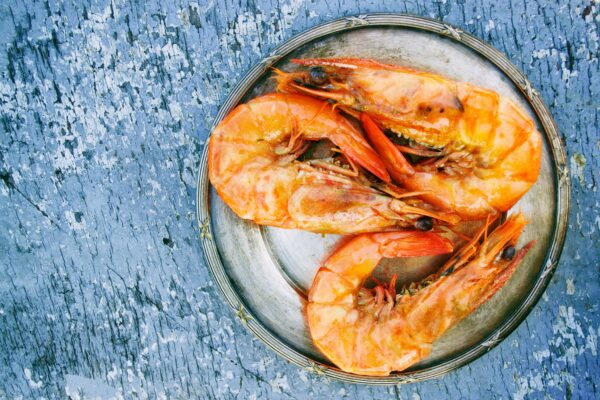 "Sustainability" can seem like another industry buzzword used by brands to market themselves. But in the seafood and fisheries industries, sustainable practices could very well save countless marine species from extinction and preserve the livelihoods of people living in coastal communities around the world. Restaurants that buy sustainable seafood are a good example of businesses making a positive impact on the fishing industry.
A 2019 report by the European Commission found that around 40% of Atlantic fish stocks and 87% of Mediterranean fish stocks are being fished unsustainably, contributing to mounting pressure on marine resources. Much of this problem has to do with the way fish and shellfish are caught or farmed. Methods like bottom trawling — where ships use rockhopper trawls to trawl the ocean floor — cause massive damage to coral reefs, dramatically reducing the area available for marine species to breed and thrive. 
Why Restaurants Should Care about Seafood Sustainability
Amid mounting pressure on global fish stocks and clear evidence of overfishing, restaurants and other businesses in the foodservice industry that buy seafood must take it upon themselves to be more responsible about where they source their seafood. 
Pacific bluefin tuna is arguably the poster child of overfishing. In 2013, indiscriminate fishing caused Pacific bluefin tuna numbers to plummet by 96%. Six years later, a giant specimen weighing 612 pounds sold at a New-Year auction in Tokyo for a record $3.1 million (333.6 million yen), reflecting both its rarity and high demand. 
The bluefin tuna situation offers a glimpse of what might happen if both consumers and sellers of seafood products ignore the importance of buying sustainably sourced seafood. As one species' population declines, fishermen will inevitably move to other fish species — a trend known as "serial overfishing." 
What Actions Can Restaurants Take to Offer More Sustainable Seafood on Their Menus?
If you're a restaurant owner or manager, here are three suggestions to get started.
Use Sustainability Guides
If you're looking to integrate sustainable seafood products into your menu, consider using sustainable seafood guides like the Monterey Bay Aquarium's Seafood Watch and the Marine Conservation Society's Good Fish Guide. These resources are updated regularly to reflect the latest information on seafood populations and fishing methods
Be an Active Steward
Let customers know that you're taking or have already taken steps to procure and serve sustainably sourced seafood. Start by training your staff so they learn about your sustainable seafood products, which they can highlight to your customers. Let guests know that their choice to eat sustainable food has a positive impact on the environment. 
Partner with Sustainable Suppliers
When sourcing fresh or frozen seafood, look for suppliers that are committed to providing products that have been sustainably sourced. Sustainable seafood certifications are an excellent guide to help identify suppliers that offer sustainable seafood. For example, the Marine Stewardship Council (MSC) and the Aquaculture Stewardship Council (ASC) certify wild-caught and farmed seafood come from well-managed fisheries and farms that use sustainable methods of catching or harvesting seafood. 
---
At PanaPesca, we are proud to offer high-quality, sustainably sourced seafood products. Shop now or contact us to learn more about our products today.